Professional
EDUCATION AND TRAINING
I received my bachelor's degree in Engineering Physics from the Colorado School of Mines, where I worked with Lincoln Carr on problems related to the quantum behavior of ultracold atoms. After a brief hiatus volunteering overseas, I moved to the University of California, Santa Barbara, to pursue my doctorate in physics. I joined the Complex Systems Group, headed by Jean Carlson, where I worked on a variety of topics in statistical physics related to granular materials, biophysics, and neuroscience. I did my postdoc in the Physics of Living Matter Group, headed by Vijay Balasubramanian and Philip Nelson at the University of Pennsylvania. As part of my position at UPenn, I spent a year in France working in the Laboratoire de Physique Theorique at Ecole Normale Superieure. In June of 2016, I started my group at Janelia Research Campus.
Janelia Research Campus, Ashburn, VA

University of Pennsylvania, Philadelphia, PA

Ecole Normale Superieure, Paris, France

University of California, Santa Barbara, CA

Colorado School of Mines, Golden, CO
TEACHING AND OUTREACH
AWARDS AND FELLOWSHIPS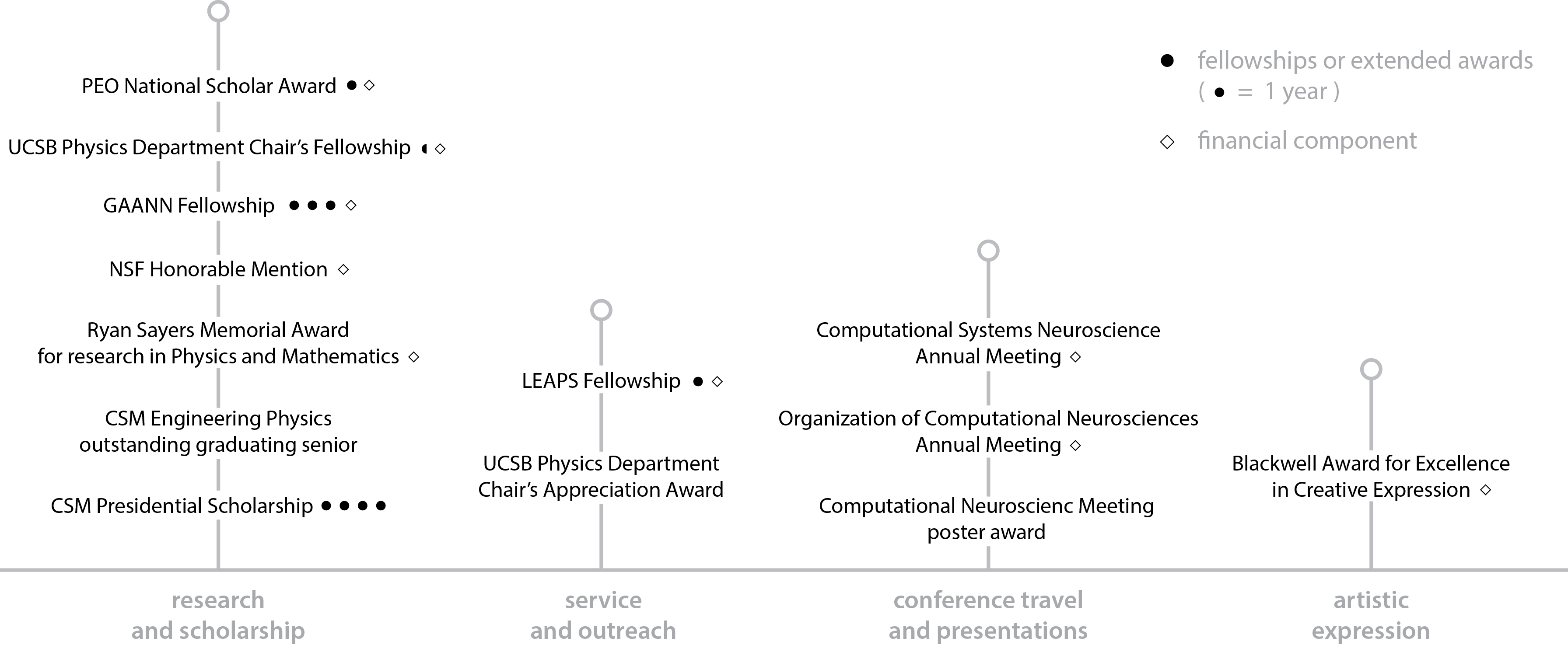 CURRICULUM VITAE
...can be found here. References available upon request.